Welcome To Starcross Fishing & Cruising Club
 I'm Kerry Smith, SFCC's Social Secretary.
The Club organises a series of events throughout the year, ranging from Speciality Meals, Discos, BBQ's, Bar Draws and impromptu 'get togethers'.  Towards the end of the year we hold our Annual Gala Night – a chance to dress up and get out of those deck shoes / wellies! …. and of course Christmas and New Year celebrations should not be missed.
We have two Skittles teams, (Men's and Ladies), and play other riverside based clubs during the off season months.
A New Members evenings is arranged, generally in May (see link below for dates). All are welcome to come along on these nights to support New Members and meet the Flag Officers and Committee.
All events will be advertised within the Club and displayed on the club Facebook page.
A warm welcome is always extended to visitors with affiliation to RYA, Angling Trust, and any other fishing or cruising clubs.
The Club has a close relationship with the RNLI – particularly the Exmouth Lifeboat crew. A lot of our events are held to raise greatly needed funds for the RNLI, so please come along and give your support.
On Saturday nights food orders are taken from 18.45 hours until 20.30 hours, please check the club notice board, for private function bookings/social events, when normal Saturday Cooking will not be available.
The Club-house is available for hire, but this has to be at the convenience of the Club and members. Please contact me through the club if you need any further information. Application forms are available from the bar. Do come along and meet us. We pride ourselves with being a friendly, fun-loving Club and you can be sure of a warm welcome.
Finally, we are always looking for new ideas, suggestions and help. If you feel you can help or have any suggestions on how we can better improve our social side of the Club, please contact us.
Kerry Smith.  SFCC Social Secretary.
Saturday cooking will continue throughout the winter – please contact Debbie Pearce to book a table on SFCCtablebooking@gmail.com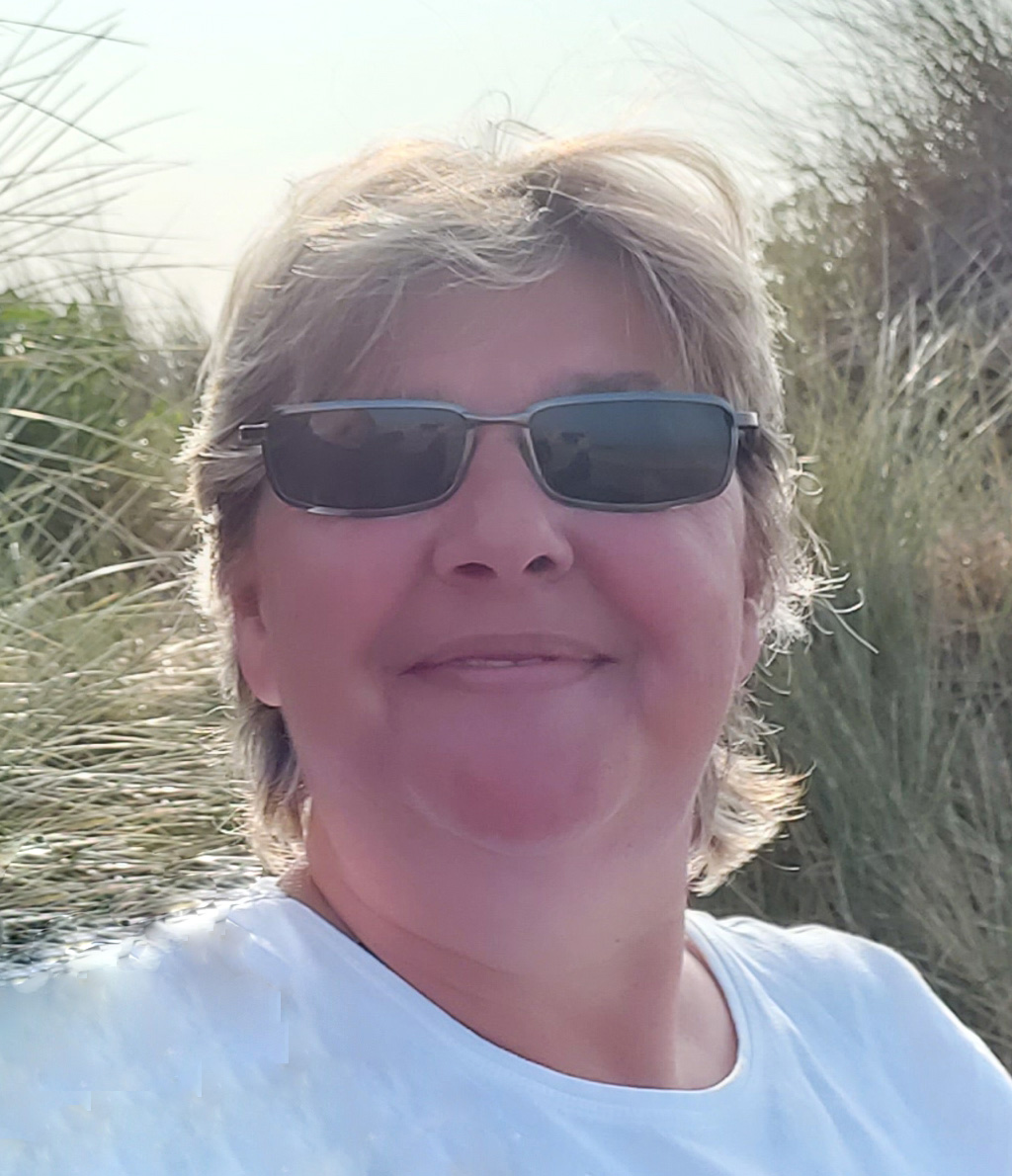 Brunel Restaurant Menu
All main courses are served with Chips or Jacket Potato and a choice of Peas, Mushy Peas, Beans or Salad
Surf and Turf – 8oz British Rump Steak and Scampi £16.00
Sirloin Steak – 8oz British Sirloin Steak £14.00
Rump Steak – 8 oz British Rump Steak £12.00
(All above served with Mushrooms, Tomatoes and Onion Rings)
Gammon Steak – 12oz with Egg or Pineapple £11.50
Rack of Pork Ribs – Served in BBQ sauce £11.00
Dirty Fries (Chips topped or with hot or mild chilli and cheese) £8.50
Cheese Burger – 6oz British beef burger £9.50
Burger – 6oz British Burger in a bun £9.00
(Burgers are served with Tomatoes, Lettuce and Onion Rings)
Vegetarian meals available – please ask for details (V) £9.00
Chicken Nuggets £8.00
Premier Wholetail Breaded Scampi £10.00
Whole Cod Fillet – Freshly cooked in Beer Batter £10.00
Jacket Potato – Tuna & Sweetcorn or Baked Beans (V) £7.00
Jacket Potato – With Chilli (Hot or Mild) £8.50
Extra Sides Available
Egg, Pineapple, Peas, Beans, Mushrooms (V) £0.50
Bowl of Chips (V) £2.00
Bowl of Onion Rings (V) £2.00
Bowl of Salad (V) £2.00
Desserts
Ice Cream – A Selection of Ice Creams – Please ask the a member of staff £2.00
Hot Chocolate Orange Cake £4.00
Hot Sticky Toffee Pudding £4.0
Allergen Advice – Our food may contain Gluten, Fat, Dairy and Nuts. Please ask staff for more
information
Email Debbie  SFCCtablebooking@gmail.com to book your table. Pay on the night.
Saturday 21 January – Exmouth ShantyMen 8pm start – Meals SOLD OUT
Saturday 28 January – Saturday Cooking
Saturday 4 February – Saturday Cooking
Saturday 18th February 8.00pm – Annual General Meeting – No Saturday Cooking
Saturday 25th March – SFCC Cast Off Party – Bring a plate buffet – Disco by Le Grand Fromage
Sunday 2 April – SFCC Spring Boat Jumble – 09.30 start.
Thursday 6th April – New Members Evening + Easter Draw
Please book with Debbie Pearce on SFCCtablebooking@gmail.com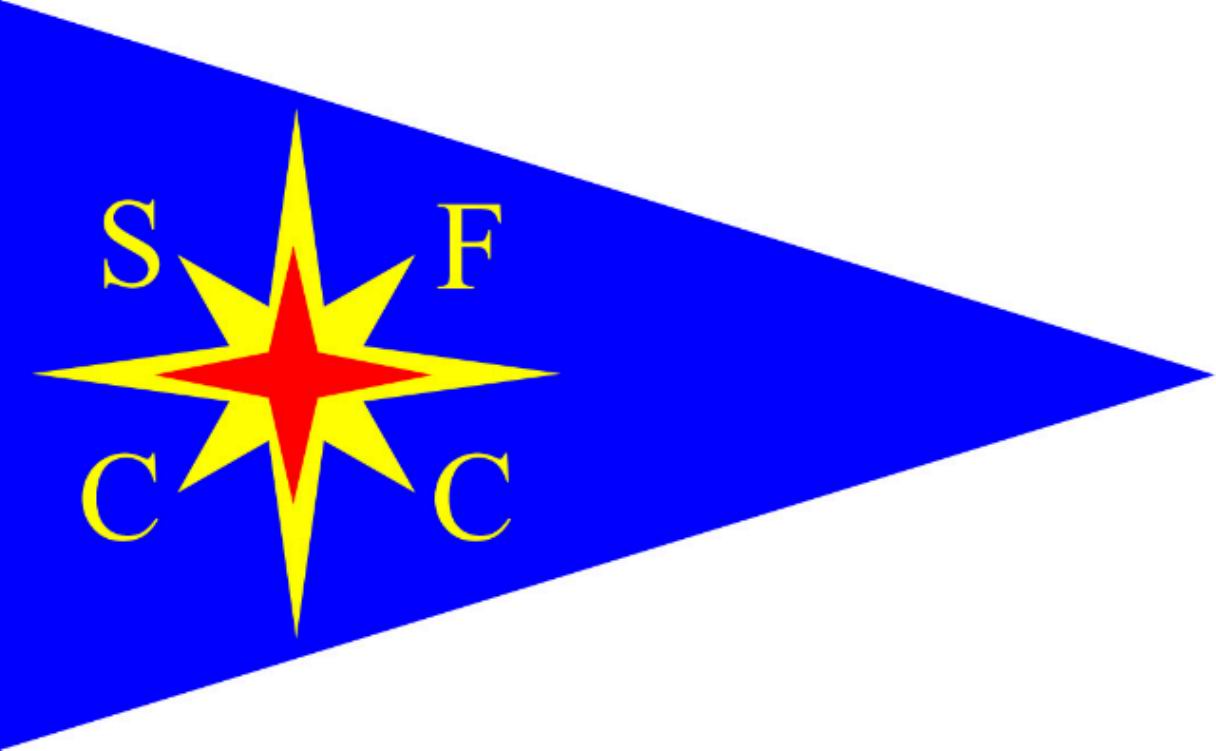 SFCC AGM – Annual General Meeting
Saturday 18 Feb 8pm


No Saturday night cooking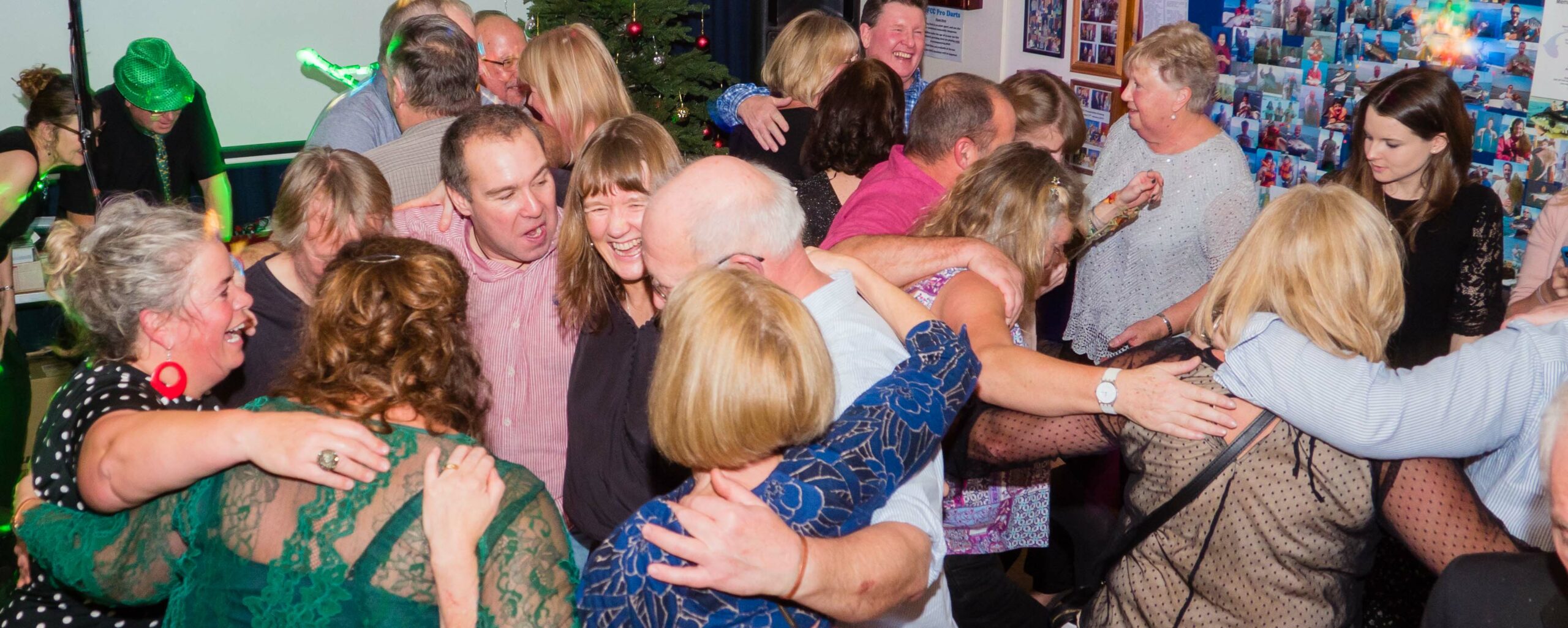 SFCC Cast Off Party
Saturday 25 March 8pm

Bring a Plate Buffet – Entertainment from Mark Price and his entertainment team – Not to be missed!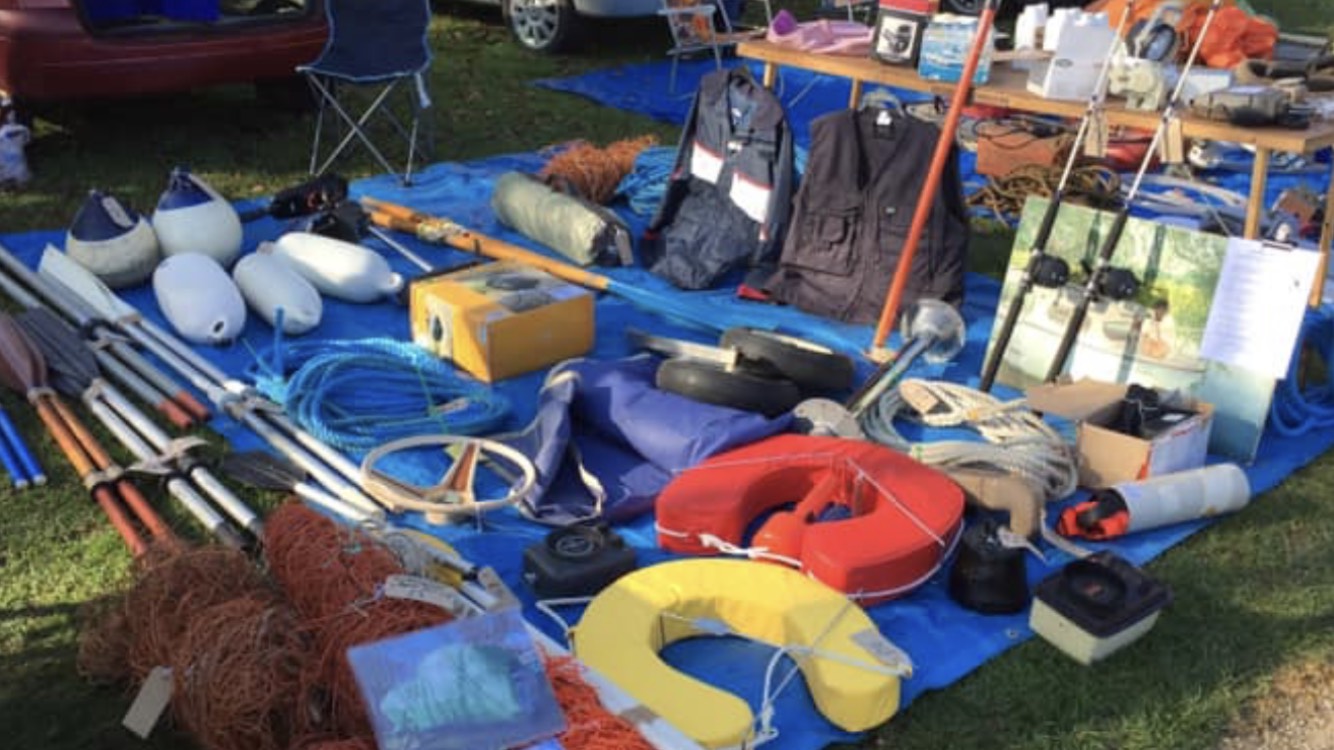 SFCC Boat Jumble
Sunday 2 April 9.30am

Held in Brunel Tower Car Park – Refreshments available.
Recent Social Events
SFCC Christmas Draw – Sat 17 Dec 2022
All images courtesy of Ewins Aerial Photography

www.ewinsaerial.uk

. Click on the images to expand.
Sharing expertise and experience amongst members
At SFCC we are friendly and informal. We also know that if you're new to boating it's often helpful to learn from people who are a bit more experienced. That's why we hold Friday Forums throughout the winter (when we aren't using our boats) to learn new methods or just hear a talk about an interesting topic.
The following is the outline programme of events for 2023, organised by Steve Cowell our Fishing Secretary:
20th January 2023 – Meteorology
3rd Febuary 2023 – Lifejackets – RNLI safety check
24th February 2023 – Knots for Boaters
3rd March 2023  – Fishing for Beginners
10 March 2023 – Wine Tasting – limited to 24 members – 7 European wines,  £15/head – email forum.sfcc@gmail.com to book – not to be missed!
24th March 2023 – CPR and other essential First Aid at sea
More dates to be confirmed soon.
Any enquiries or suggestions for future forums should be directed to: forum.sfcc@gmail.com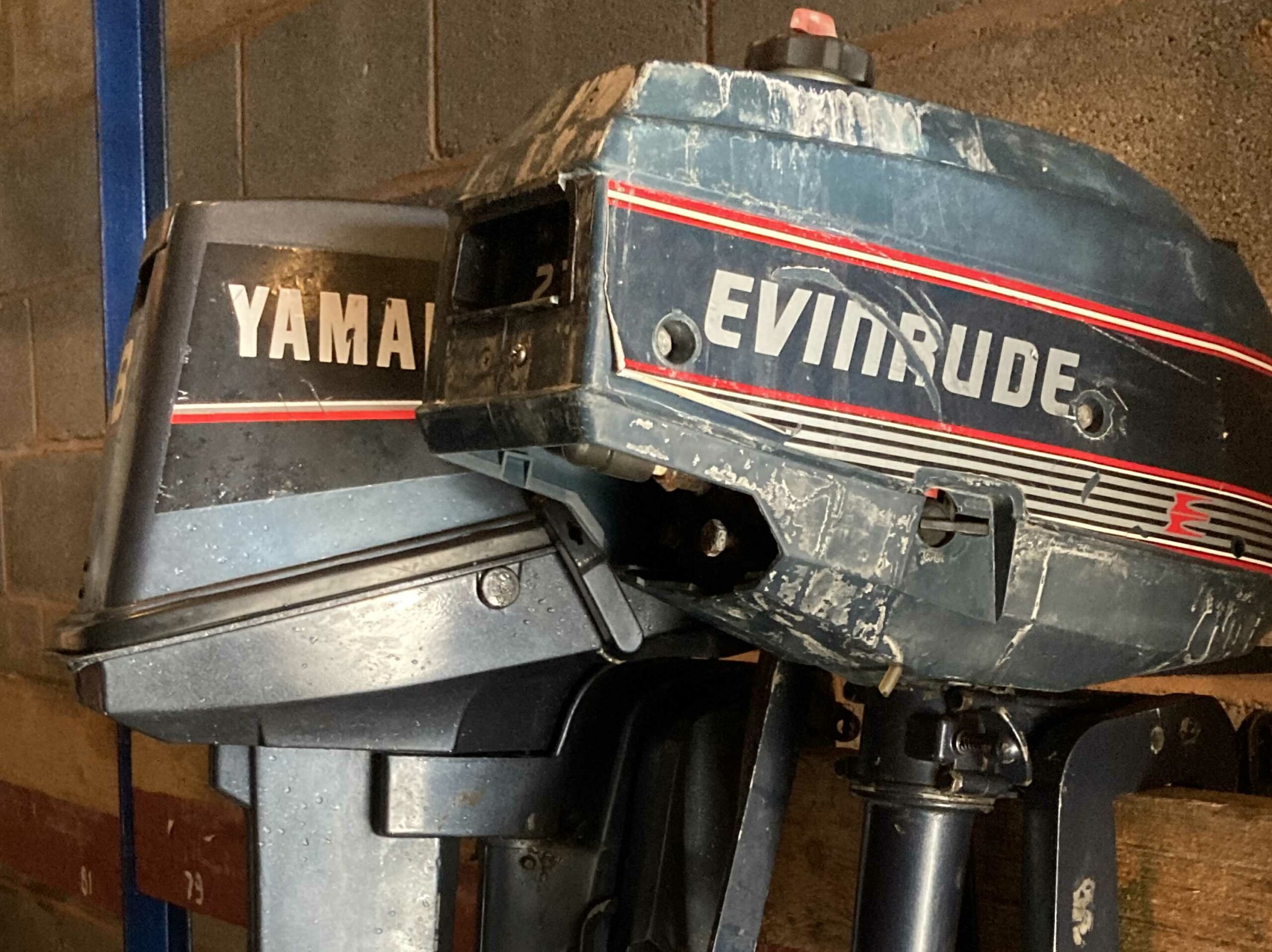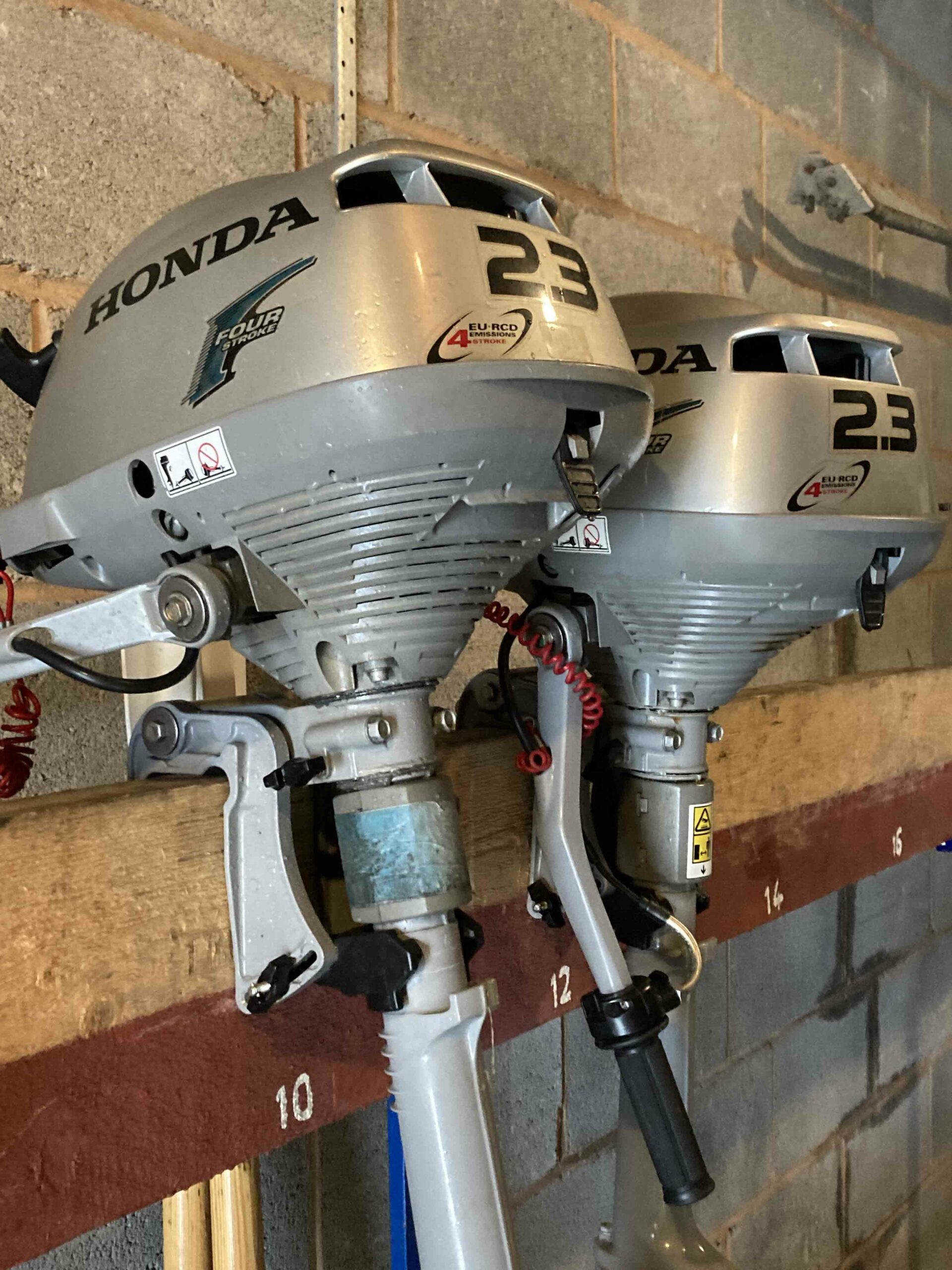 SFCC Commodore's Report – January 2023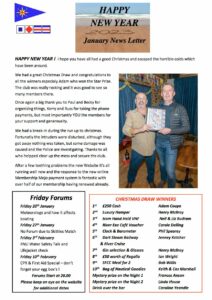 SFCC Commodore's Report – December 2022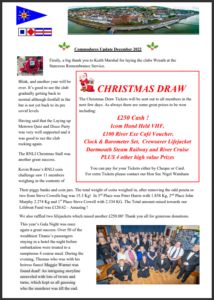 Our Members bar is open each evening other than Mon & Wed.
Tues 8pm – 11pm, Thurs & Fri 7.30pm – 11pm, Saturdays 6.30pm – 11pm, Sundays 6pm – 9pm
Starcross Fishing & Cruising Club, Brunel Tower, The Strand, Starcross, Devon, EX68PR